ISSN: 0377-015X (Print);  2320-5199 (Online)
This multi-disciplinary Journal, published since 1974, promotes all areas of pure and applied ecology (plant, animal, microbial and human ecology) and environmental science (including environmental pollution, conservation, resource management, sustainable development and global change). The journal covers ecological research from population to landscape level, and both terrestrial and aquatic (freshwater and marine) habitats. The Journal publishes Original Research Papers, Reviews on topics of current interest, Short Communications, View-points, Commentaries, and Book Reviews. Case Studies of environmental problems and their management in different countries or regions are also considered.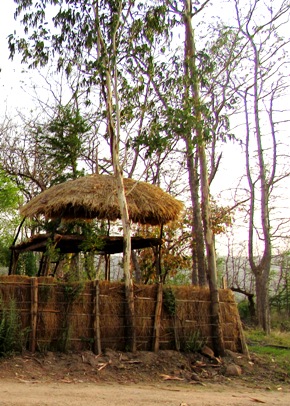 ISSN: 0377-015X (Print); 2320-5199 (Online)
Individuals interested in the Journal should register themselves (click 'Register' button on the menu above) and enter the requested information. Individuals may register as Reader and/or Author. They will be able to submit papers only if registered as 'Author' and after logging in again.
For other relevant information, please browse through the 'About' section.
Individuals interested in Submitting a Manuscript for Publication in the Journal MUST READ the INSTRUCTIONS and GUIDELINES BEFORE PROCEEDING FURTHER.
The Articles downloaded from this Journal MUST NOT BE USED for printing, collection, distribution in any form. ANY ONE FOUND MAKING COMMERCIAL USE OF THE JOURNAL ARTICLES WILL BE PROSECUTED.
Announcements
JOURNAL APPROVED BY UGC IN INDIA

The University Grants Commission in India has approved the journal
Posted: 2019-06-18
More...

IMMEDIATE PUBLICATION POLICY CHANGES

Publication Policy Effective 1 March 2021
Posted: 2019-02-11
More...

MANDATORY SUBMISSION OF SIGNED DECLARATION

Declaration jointly signed by all Authors is now Compulsory with immediate effect.
Posted: 2017-04-15
More...

Request for Updating User Profile

Users are requested to Update their Profile
Posted: 2016-11-09
More...

INSTRUCTIONS FOR AUTHORS

PLEASE READ BEFORE ONLINE SUBMISSION.
Posted: 2013-01-27
More...
Vol 49, No 1 (2023)
This work is licensed under a
Creative Commons Attribution 3.0 License
.
COPYRIGHT of this Journal vests fully with the National Instional Institute of Ecology. Any commercial use of the content on this site in any form is legally prohibited.